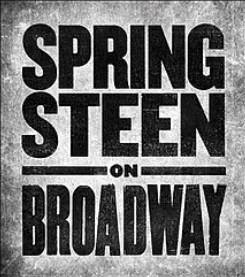 Springsteen is back on tour but this time, it's not Madison Square Garden or the Meadowlands. Springsteen is on Broadway in a resident concert series at the Walter Kerr theater. The 975 seat venue proves to be a lot more than just a small venue: Springsteen is raw and emotional as Springsteen shares aspects of his life story between a serious of songs.
But getting a ticket to this event isn't for those light on cash. With all dates sold out through August and question as to how long the show might go on, expect to pay close to $1000 a ticket just to get into the venue. By our metric, the average ticket price has exceeded the $1400 mark making it the top event by ticket price on the exchange.
Why so high you might ask? The average Springsteen fan has been rocking with the Boss for more than 40 years putting most fans in that sweet spot of retirement with kids out of the nest. With extra cash, the demand for tickets has exploded. For many, it's just a bucket list show that must be seen. And the reviews don't disappoint. Expect a personal show with stories you'll never forget.